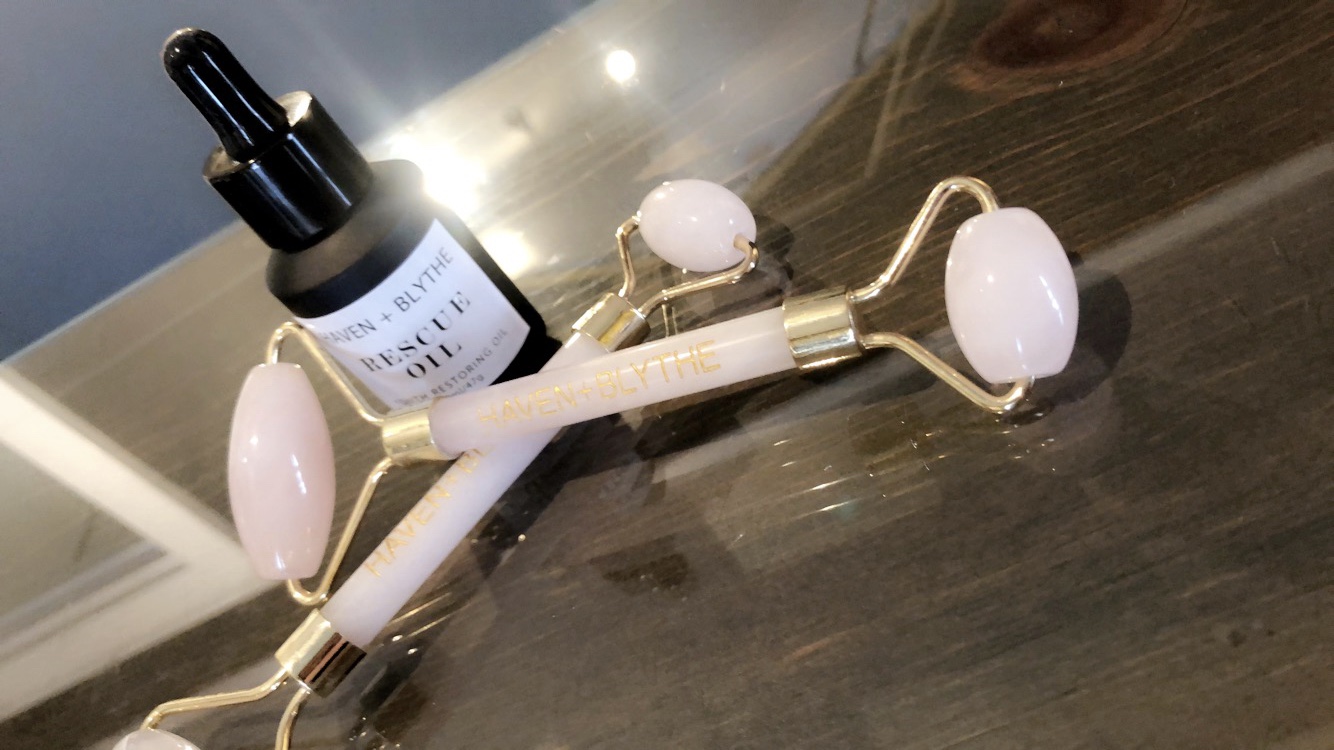 Rose Quartz Roller
Our double sided rose quartz roller offers a large roller as well as a small roller to contour delicate areas like the orbital bone. Order now to receive a complimentary trail size of our Rescue Oil!
Rose Quartz is known as the love stone. Whether given as a gift or used as self love, these massage stones will reduce puffiness, tension and create more natural contour to your appearance.
Ingredients: One double sided Rose Quartz Roller, 1 trial size Rescue Oil
Directions: Start by applying a drop of Haven+Blythe Rescue Facial Oil to the skin. Using gliding upward motion, glide the massage stones along the contours of the face. Repeat until absorbed or inner bliss is achieved.
Caution: Rose quartz is not approved heal, cure or treat any condition or illness